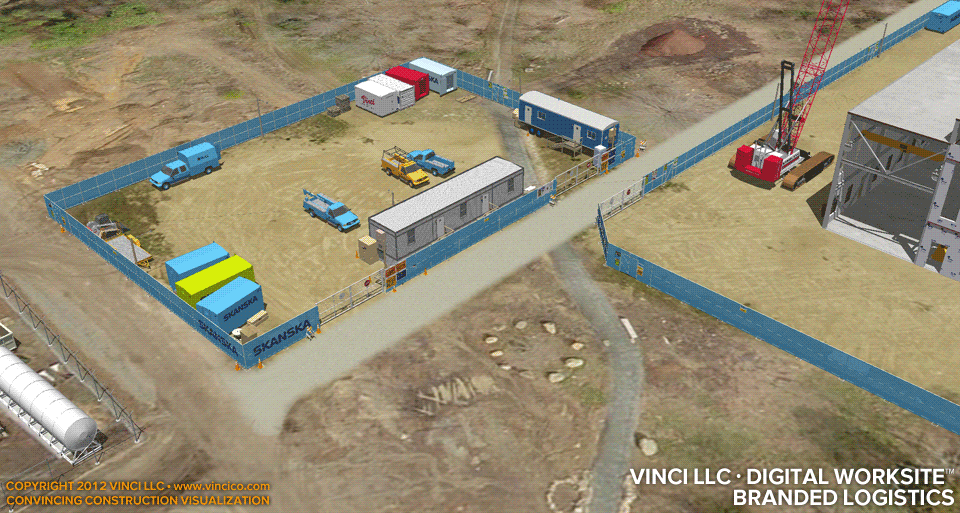 Central Utility Plant | Branded Field Office Compound
Vinci LLC's convincing construction visualization™ strives to portray your worksite as you intend, complete with custom branding, signage, and wayfinding aids. Vinci can produce signage and branding that is fully compliant with your corporate branding guidelines. This helps your audience understand the details of your construction strategy, clearly conveying your team intent. Go beyond 4d-5d-6d BIM solutions that can only impress other BIM-speak professionals and not necessarily the non-construction decision makers. Win the hearts and minds of key user groups! Reach out to the community, speak to traffic safety, user group circulation, temporary protected egress, and construction traffic sightlines through Vinci LLC's Digital Worksite™ service! See a view of gate signage, or view the Central Utility Plant 4d general overview.

This page last modified Friday 27 January 2012.