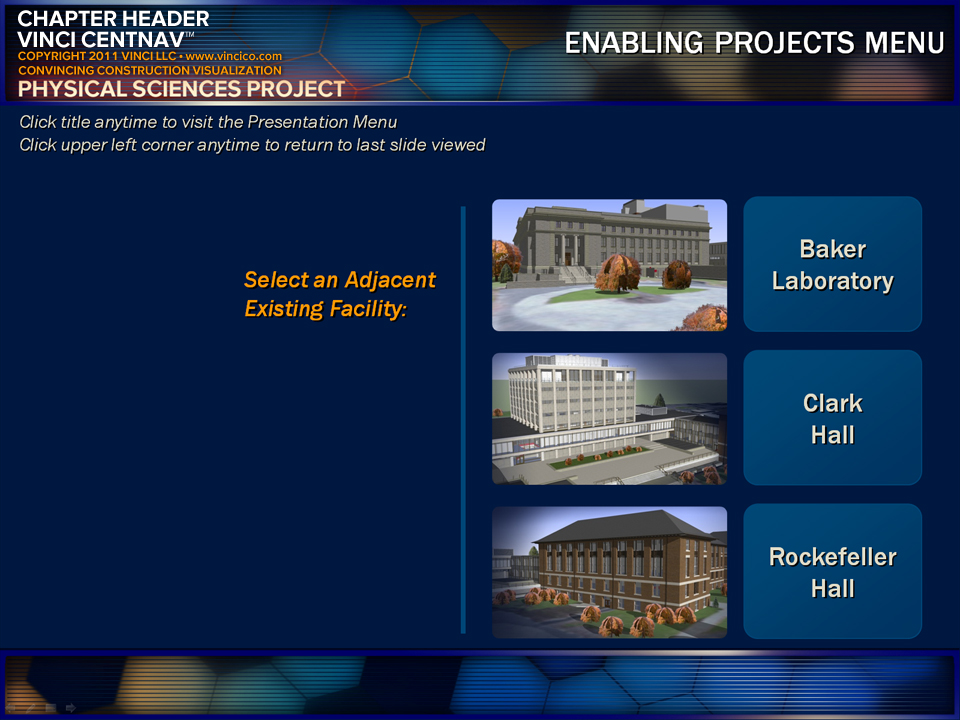 Vinci CentNav™ | Presentation Navigation System | Chapter Head and Local Navigation
Many presentations are well organized into some form of "chapters". Vinci CentNav™ presentations take advantage of this tendency, simplifying the Home Page. Chapter header pages help reduce the density of links on the Home Page at the expense of slightly longer click stream. The chapter heads can be hidden so that they only appear as a destination, and not during the sequential presentation. Key topics in the chapter can be accessed through buttons. At times, a presentation may require section heads which work much like chapters. Normally, chapter heads lead directly to individual pages.

Various presentation themes can be produced: Wet Infrastructure →, Casino →.

This page last modified Friday 30 September 2011.