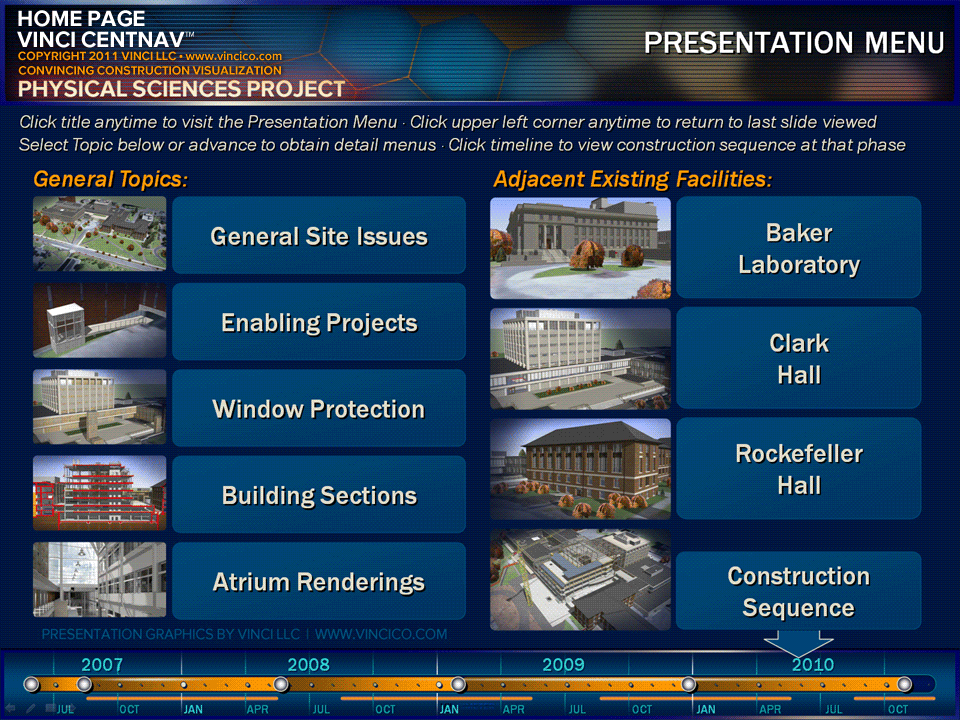 Vinci CentNav™ | Presentation Navigation System | Logistics Navigation Hierarchy
The Home Page is the central point of navigation in a Vinci CentNav™ presentation. Any topic is several clicks away even in the most complicated presentations. Each page in the presentation is linked to the Home Page. Your team can access any milestone in a Vinci construction sequence using a clickable timeline on the chapter head. Thus from any page or "slide" in your presentation, your team can quickly access a given milestone in the Vinci construction sequence. Vinci CentNav™ can arrange presentations even when there are no fancy visuals.

Various presentation themes can be produced; Wet Infrastructure →, Casino →.

This page last modified Friday 30 September 2011.