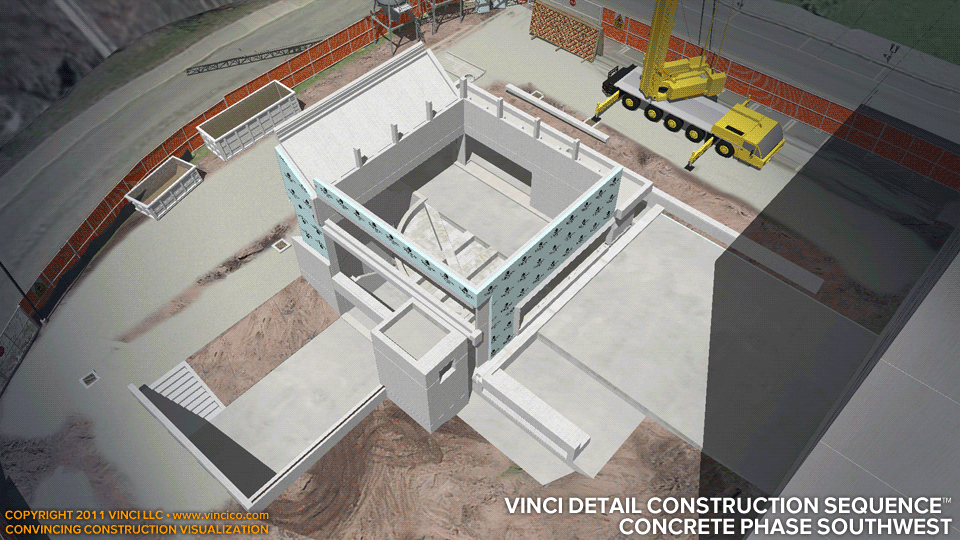 Vinci Digital Worksite™ | 360° coverage — a view from the other side
Some projects require tricky views due to differing existing or proposed conditions and the neighboring obstructions surrounding your worksite. Vinci's Digital Worksite™ service gets in there and enables you to show your audience you've considered all the sides of their project, not just the front door or the simple condition. Your expert team has slain the tough issues, even before they've won the job. Uplift their expertise during your next interview or proposal with Vinci LLC's clear, convincing, and audience-friendly construction marketing visualization. Click here to view the front of the building →.


This page last modified Saturday 21 May 2011.