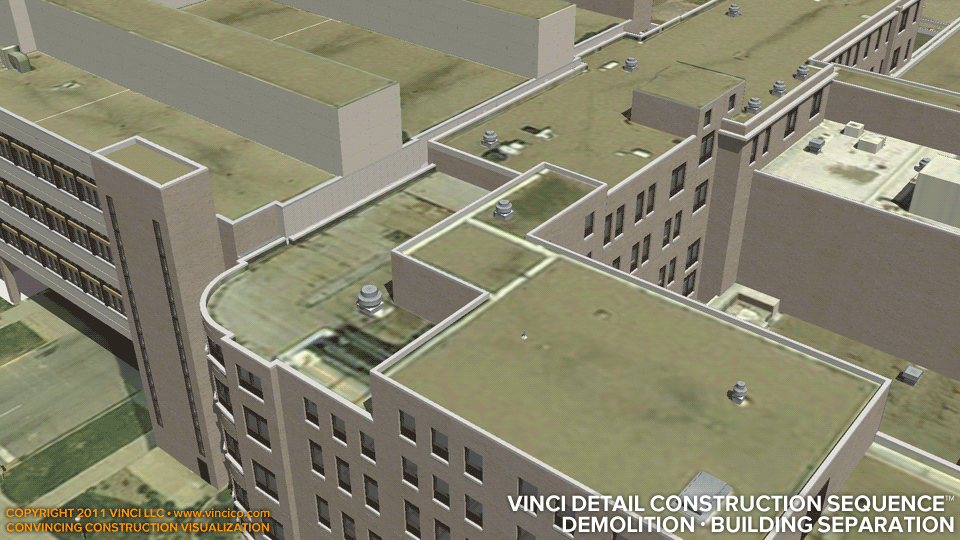 Vinci Detail Construction Sequence™ | 4d Demolition Detail · Building Separation Joint
Long ago, a growing hospital added a low-rise wing. As the decades passed, the hospital continued to grow into a medical center. Wings were added in other directions. At one point, a second ring of expansion reached across a street, butting up to the west end of the original low-rise wing. Now it is time to upgrade the wing, requiring its demolition. This 4d demolition detail illustrates what may be revealed once the early wing is brought down, and how the builders will deal with the exposed, formerly interior walls.

This page last modified Tuesday 24 May 2011.