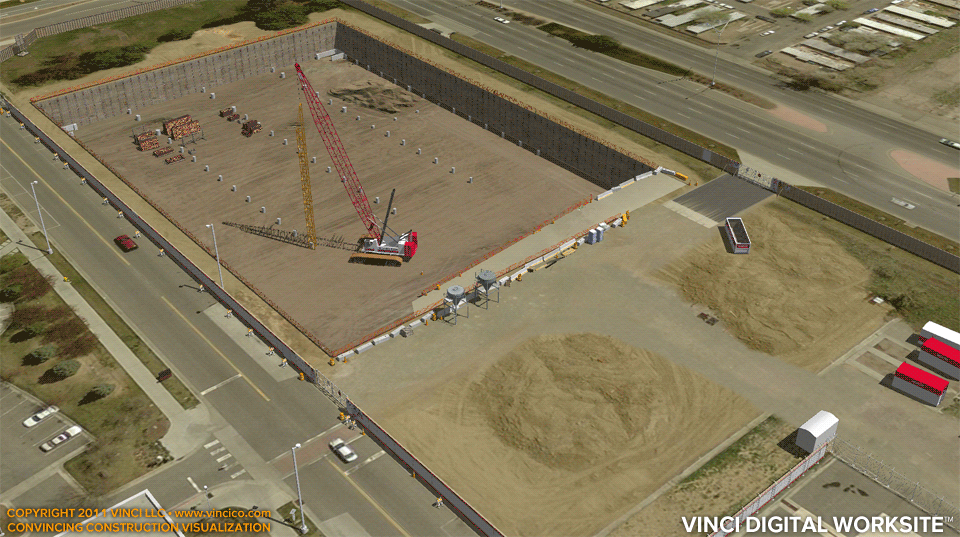 Vinci Detail Construction Sequence™ | Underground Parking
Vinci LLC received schematic plans and produced this visualization of an underground garage. All major aspects of construction are visible in this 4d worksite detail. Go behind the scenes and see some production views of the garage, used to verify the work with the client. Take a look at the general 4d worksite overview, or a detail view of the access ramp.

This page last modified Monday 10 October 2011.