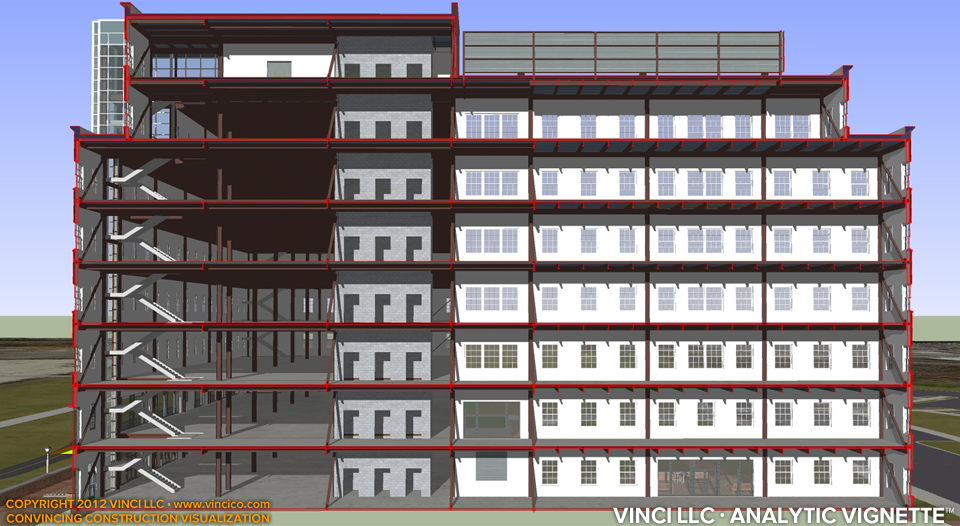 Vinci LLC | Research Tower | Building Section
This building section serves as an aid to discussion of construction for an academic research tower that is yet in schematic design. Vinci's SketchBuild™ service completes ideas put forth in the RFP and master plan documents so that you can talk construction. Take a look at the SketchBuild™ solution that helped clinch this project for Vinci LLC's client, visit the Central Utility Plant, or take a look at massing studies used to discuss build options. Go beyond boxes on a plan with Vinci SketchBuild™!

This page last modified Friday 27 January 2012.