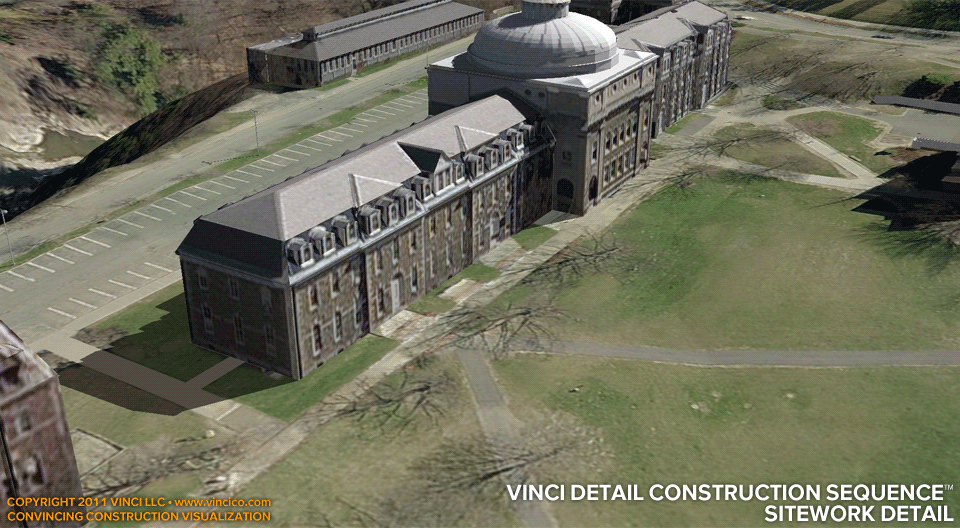 Vinci Detail Construction Sequence™ | 4d Worksite Detail | Sitework
A worksite detail focuses on action across a part of the schedule at a particular location of interest on the worksite. This 4d worksite detail looks at enabling work and sitework associated with construction of a proposed academic building. Other details focus on construction of the main structure, structure as it overhangs a pedestrian path, and enabling work. A general worksite overview examines the entire worksite across the full schedule.

This page last modified Wednesday 25 May 2011.