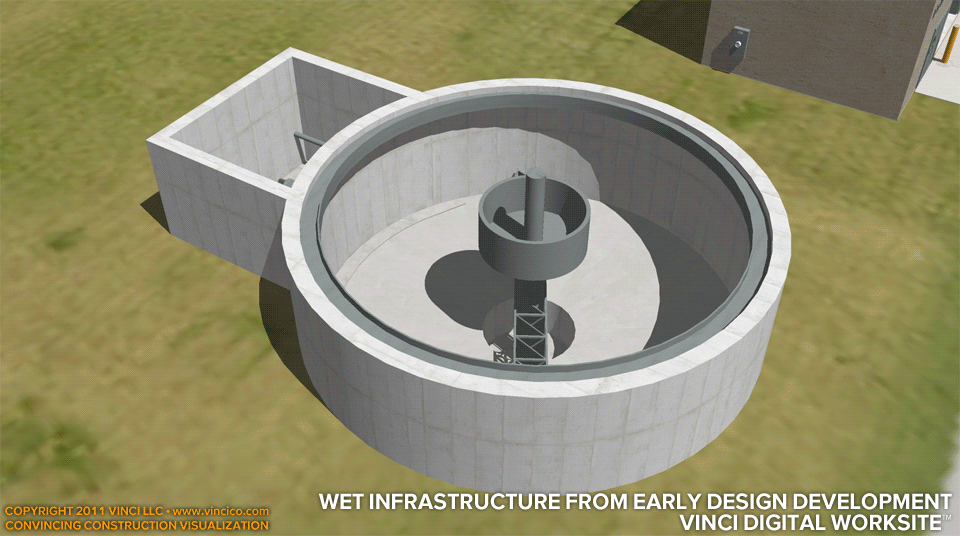 Vinci Digital Worksite™ | Facility Detail | Clarifiers & Gravity Thickener
The big advantage Vinci's production process has over today's "tools of diligence" is rapid, convincing results. These flexible models were produced in 2-3 hours apiece, on the same day (Tuesday 23 June 2009). Get 'er done! Call Vinci LLC today for your construction marketing visuals. Check out the ancillary structures →.

This page last modified Thursday 29 September 2011.