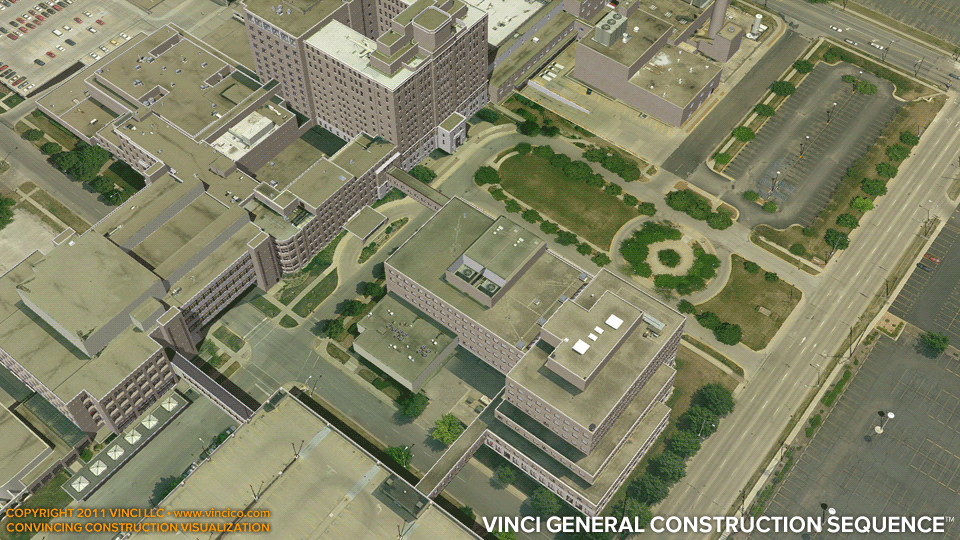 Vinci General Construction Sequence™ | General 4d Construction Worksite Overview
This general overview takes in all the major activities for a surgery infill and medical office building expansion near the core of an established medical center. Conceptually, the project is simple, but the details merit visual examination. Several 4d worksite details cover activity associated with partial demolition (examples 1 → 2 →), traffic channelization, excavation (1 → 2 →), and general workflow.

This page last modified Tuesday 24 May 2011.