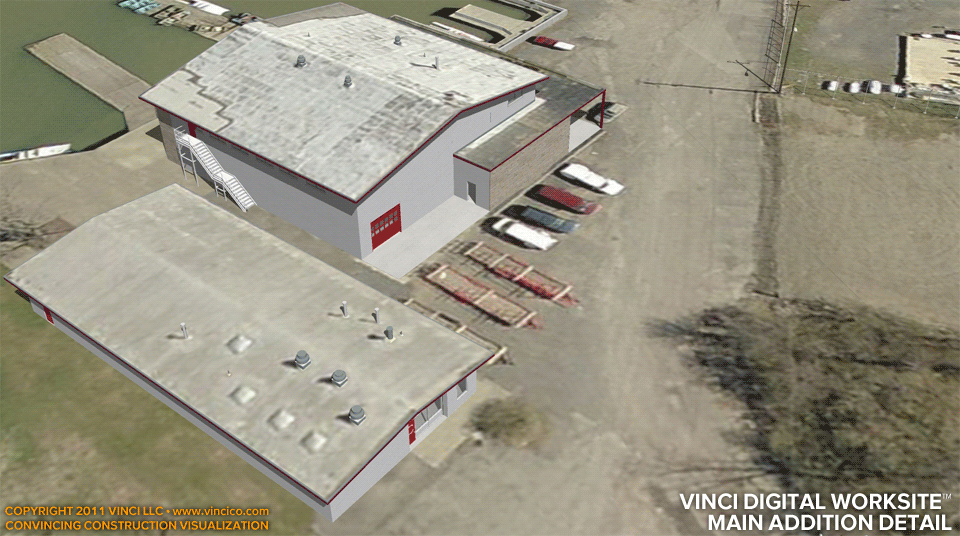 Vinci Detail Construction Sequence™ | 4d Construction Worksite Detail | Main Annex
The Vinci General Construction Sequence™ is a fine tool for a general site overview. Some segments of work require more attention. For these occasions, Vinci's Digital Worksite™ service can produce detail sequences so you can speak to key components of your strategy. See the other side, or view the GCS™ 1 → 2 → 3 →.

This page last modified Saturday 21 May 2011.