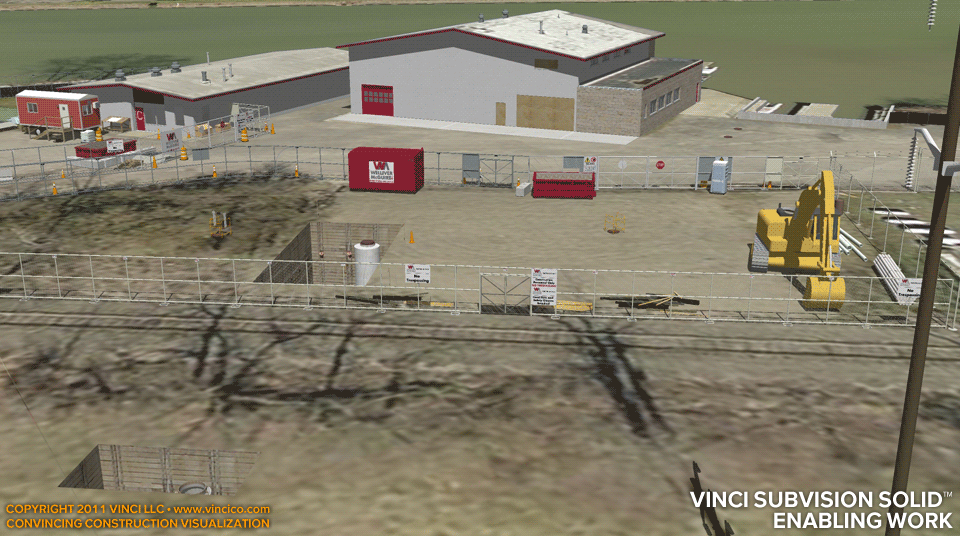 Vinci SubVision Solid™ | Limited Engagement under the tracks
Vinci SubVision Solid™ can be used to illustrate systemic site utilities where underground enabling work or modifications play a significant role in your construction message. SubVision Solid™ can also address spot issues, as it does in this project.

This page last modified Saturday 21 May 2011.