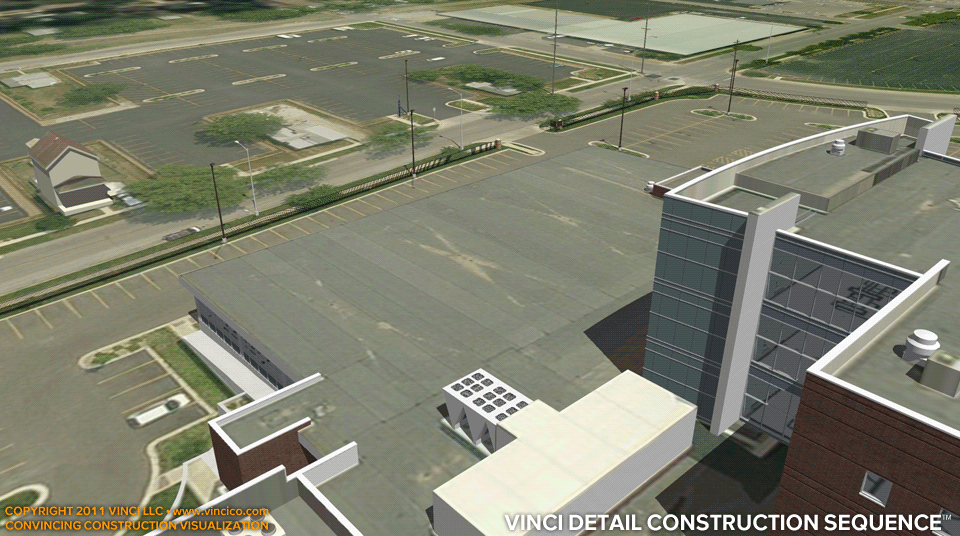 Vinci Detail Construction Sequence™ | Don't Forget the Back-of-House
Who doesn't love the front door? Everybody sees it, celebrated by canopies and pavilions, a place to meet and greet. Normally designers and the Owner have carefully considered the front entry and façade. Easily forgotten are the tricky interfaces that can arise at random places overlooked, especially early in design, by the Owner and design team. A good construction model covers the whole subject at a systemwide level, not just the pretty parts, giving your team access to the whole story.

This page last modified Tuesday 24 May 2011.