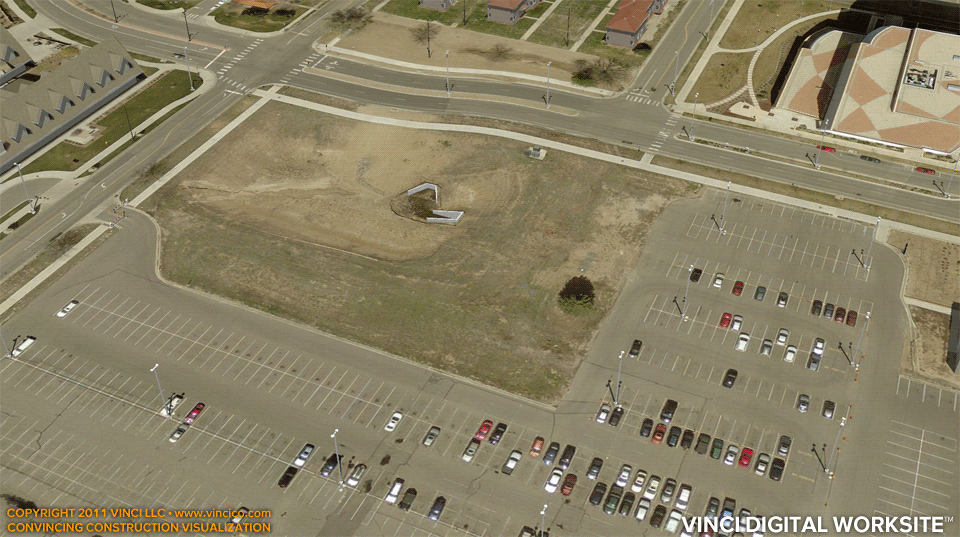 Vinci General Construction Sequence™ | Precast Concrete Garage
Use general 4d worksite overviews to portray all general activity on an entire worksite from a single vantage point. This worksite happens to be part of a campuswide construction project. View an alternate overview of this site, adjacent enabling work, or the construction of other components (patient tower, cancer center addition, underground garage, sitework).

This page last modified Monday 10 October 2011.