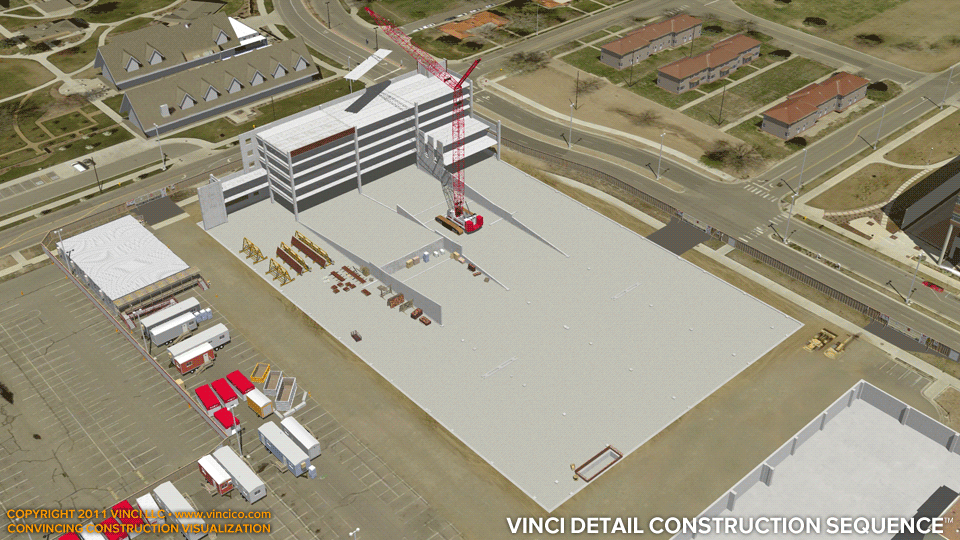 Vinci Detail Construction Sequence™ | Precast Concrete Garage
This alternate worksite overview covers the construction of a precast parking deck on the campus of a university medical center. At left, the original campuswide field offices are visible; these were moved late in the project due to the late-breaking inclusion of the cancer center addition. View the main overview, the campus overview, or the construction of other components (patient tower, underground garage, sitework, enabling work).

This page last modified Monday 10 October 2011.