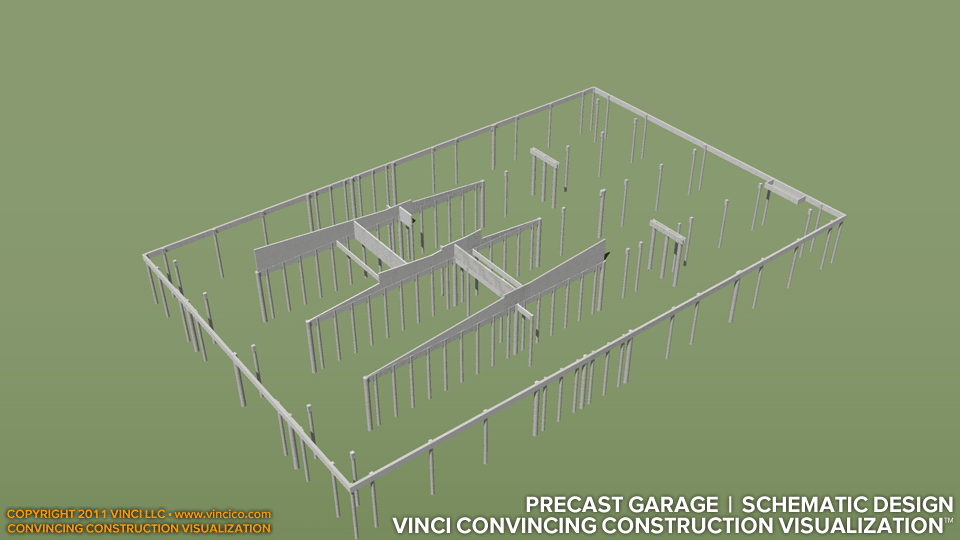 Vinci · Behind the Scenes | Precast Concrete Garage | Schematic Design
A precast parking deck is one of the most common components for a campuswide construction project. Because of its modularity, the precast garage is also one of the easiest to model, if one is familiar with its construction. Vinci LLC's Mike De Vlieger, a Missouri registered architect, has experience in the design of actual garages, and knows how they work. This experience can get your construction company a plausible conception of precast garages rapidly and in time for your interview, even given only schematic or master plan level documentation. This is a review image set intended to verify directives with Vinci's client. Check out a parking deck with an irregular configuration.

This page last modified Monday 10 October 2011.