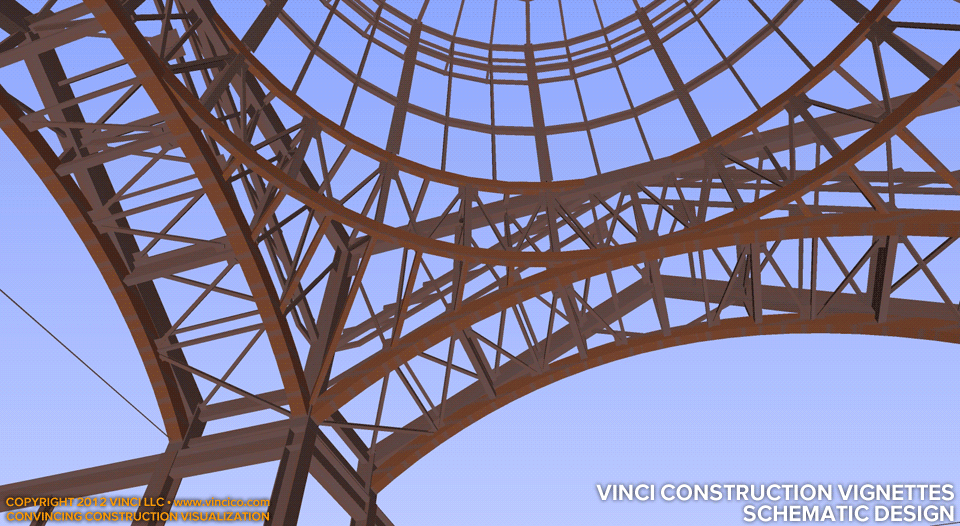 Vinci SketchBuild™ | Construction Analysis | Squinch and Pendentive
We are standing inside the crossing of the facility, under the dome, looking up. This image sequence examines the relationship of the steel frame that supports the dome with the interior "pendentive" area. This image set describes the steel frame supporting the dome that was not shown in the RFP, key in illustrating how we can prefabricate the steel frame and get the job done. See the outside of the dome, one of the squinches from the outside, zoom out to see the whole dome, or look at a preliminary drawing of the arch space frame or the squinch space frame.
Vinci LLC's SketchBuild™ service allows your team to fill in gaps in the RFP so you can talk about your team's construction solution.

This page last modified Friday 27 January 2012.