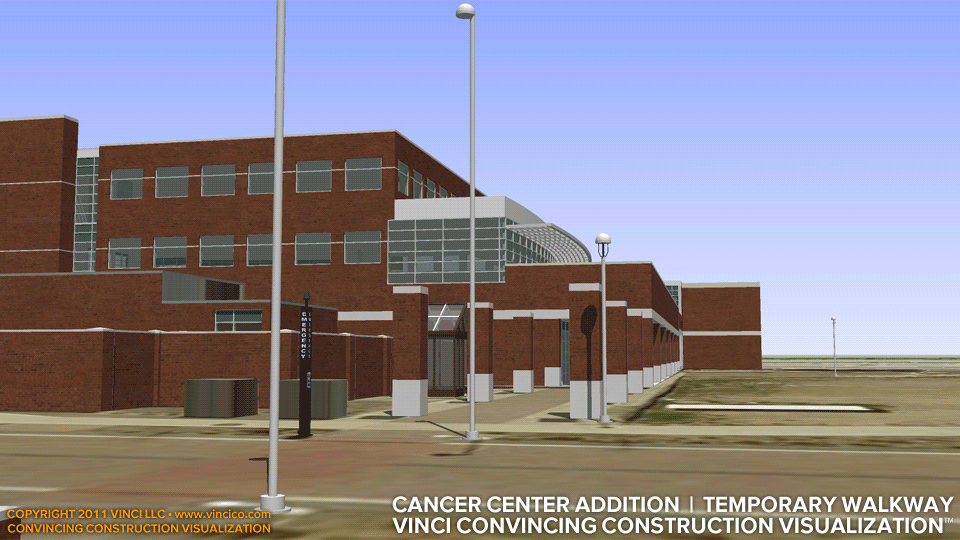 Vinci · Behind the Scenes | Cancer Center Addition | Temporary Covered Walkway
Vinci LLC's Digital Worksite™ service yields enough definition to support the production of user group vignettes. This means that your construction tactics can be communicated visually to those not familiar with construction terminology. Show the stakeholders your Owner is most concerned about; the user groups, doctors, staff, and others, just how you've got them covered during construction. View the campuswide general 4d worksite overview, the cancer center 4d worksite detail, or the final user group vignette of the covered walkway.

This page last modified Monday 10 October 2011.