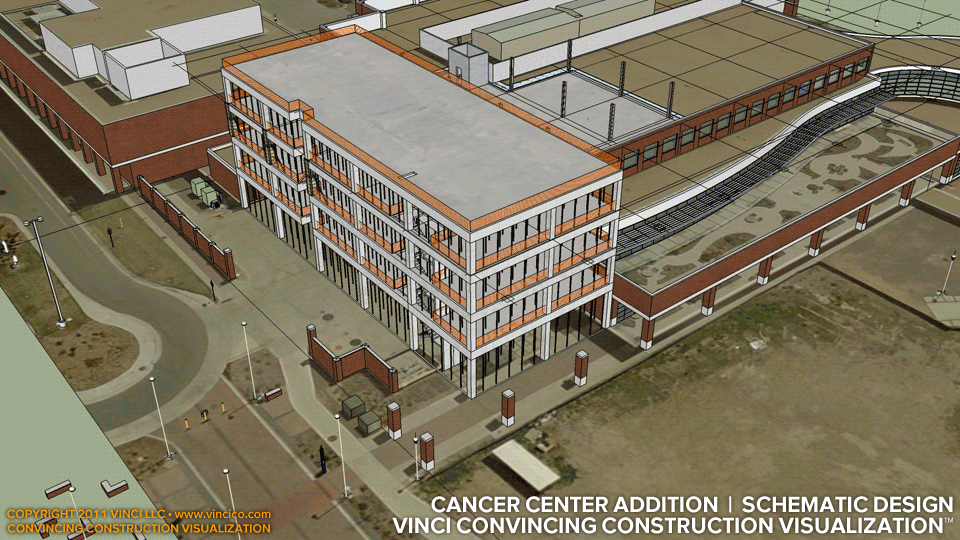 Vinci · Behind the Scenes | Cancer Center Addition | Concrete Frame Mockup
Vinci LLC produced this concrete frame given schematic plans and having found a rendering on the Owner website. Many can produce 4d visualizations given a ready-made dataset. Vinci helps its clients blast through schematic PDFs to get to a project specific 4d visualization in time for that crucial interview. Take a look at the campuswide 4d construction overview or the cancer center 4d worksite detail.

This page last modified Monday 10 October 2011.